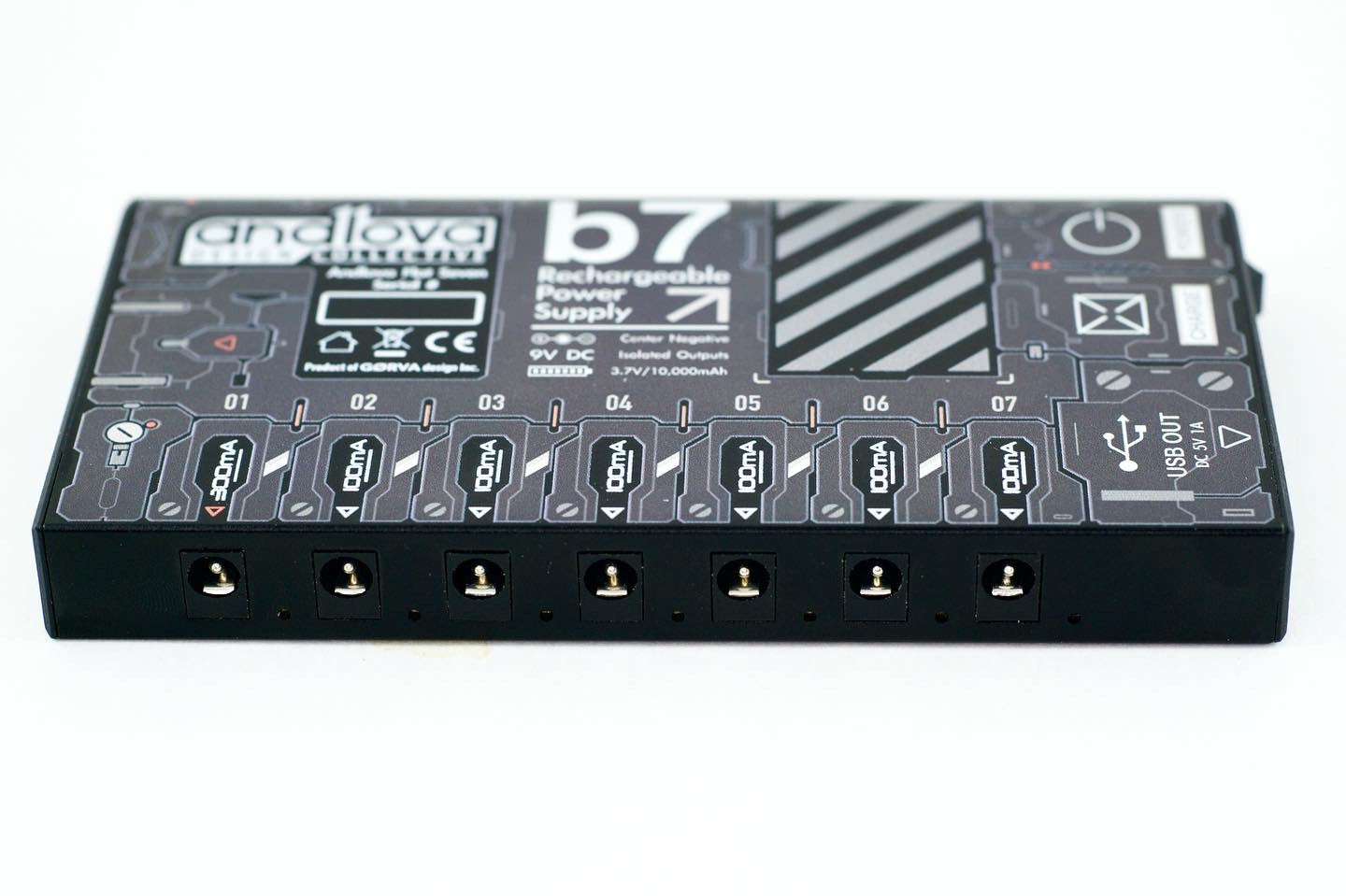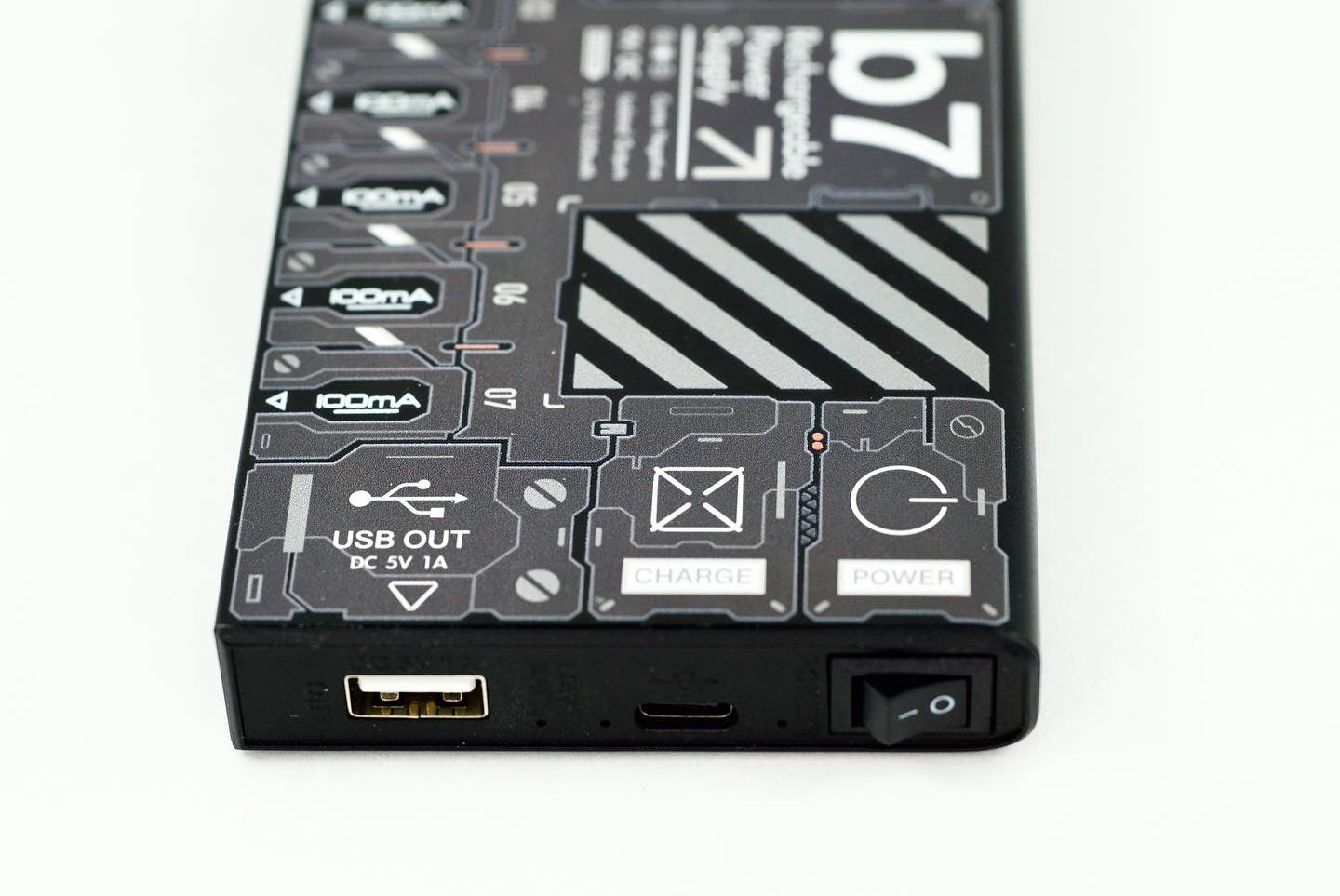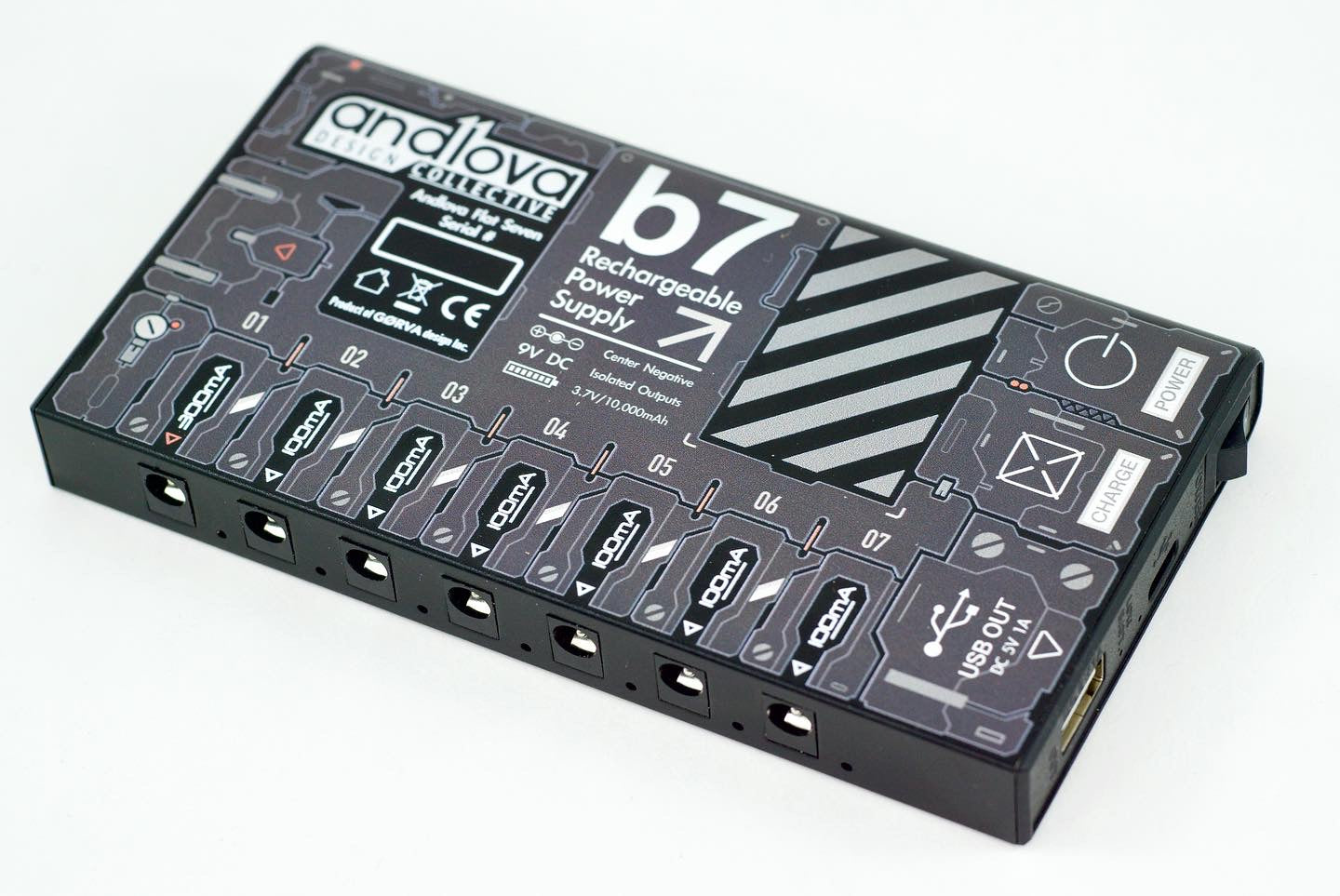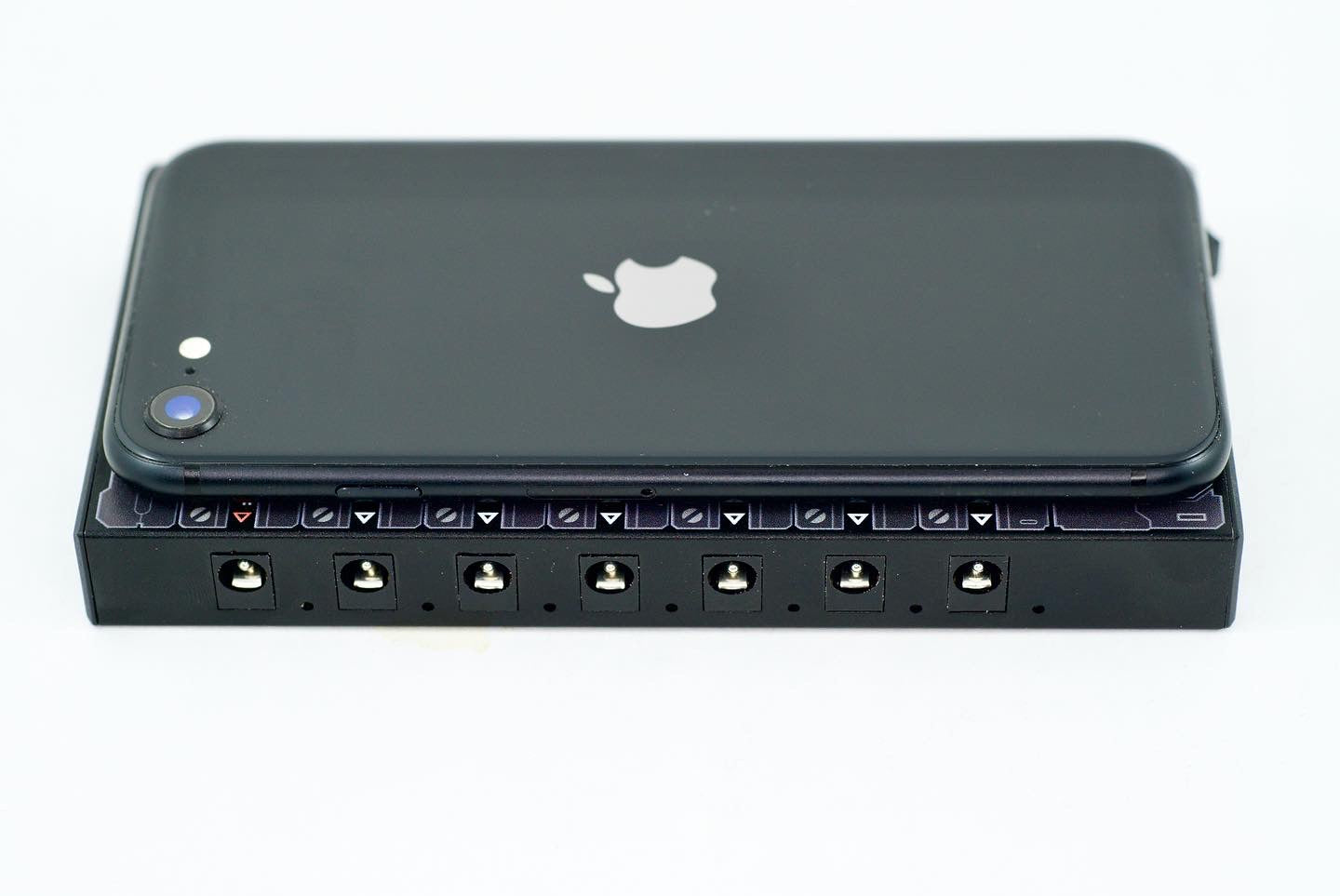 Andlova Flat 7 Battery PSU
Also available on andlova.com (USD store) All revenue on this platform will go towards collab projects between a few small builders. Much appreciated for your support!
Andlova Flat Seven (b7) is a lightweight portable battery power supply designed for small pedalboards. The overall dimensions is very close to an iPhone Pro except a bit thicker. Featuring a built-in 3.7V/10,000mAh rechargeable lithium battery, the b7 allows you to rock your favourite pedals all day long without having that 60Hz noise from the wall. The 5V DC USB out also let you charge your phones and tablets. 

The b7 has seven 9V DC outputs. 6 of them deliver 100mA each, and one delivers 300mA for pedals that require higher current. It takes roughly 6 to 6.5 hours to fully charge the b7 and the battery will last:
4.5 hours for 900mA load (maximum output)
8 hours for 500mA load

20 hours for 200mA load
40 hours for 100mA load
For reference:
Tubescreamer overdrive current draw = 8mA

MXR Carbon Copy delay current draw = 26mA

Chase Bliss Tonal Recall delay current draw = ~150mA
Typical analog pedal current draw = 20~60mA
Typical digital pedal current draw = 150~300mA
Each output is regulated for quiet operation. They also have their own independent protection circuits so that in case you accidentally short one of the outputs, rest assure it will not affect the others and all your other pedals will be safe. 
Ports and controls:
On the right side:
Power on/off rocker switch + operation indicator LED

USB-C charging port + charging/full charge indicator LED

Low battery indicator LED
USB 5V DC out

On the bottom side:
5.5/2.1mm barrel 9V DC output x 7 (BOSS Type centre negative)

9V DC output status indicator LED x 7

Dimensions and weight:
142mm x 76.5mm x 16.5mm (5.59" x 3.02" x 0.65")

297g (0.65 lb)

Vendor: Andlova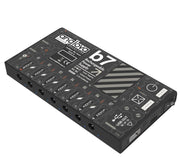 Andlova Flat 7 Battery PSU